REVStaffing has developed affiliate partnerships, over time, with businesses our clients most utilize. These tools are the best and more popular options for real estate agents. Should you have any questions about any of these tools, feel free to contact us.
Would you like to become an affiliate of REVStaffing?
Contact RevStaffing at 855-738-7821 X700
or email
This industry-standard product helps 
REALTORS® manage the important tasks to achieve – and exceed – sales goals. Experience the industry's most advanced client management, marketing and sales system helping REALTORS® convert leads, keep clients informed, and consistently follow up.
Order Top Producer now through our online store front. Our client care specialist at Top Producer, Colin Burton , works especially with REVStaffing clients on their Top Producer solutions.
Contact Information

Phone (888)547-5331
Fax (604) 244-5652

Animoto is a simple and easy-to-use video slideshow program.
You can upload your photos, music files and video clips, and create stunning video slideshows for your virtual tours.  Animoto has an app for your iPhone, which makes it very easy to create and share videos while you're on the go! Upload your photos, choose your music,
and start sharing your virtual tours with Animoto. Click HERE to get started.

Get seller leads by using BoldLeads which offers intelligent lead capture, automated follow-up and event instant notification so you know when a new lead has contacted you.
You can set a monthly pay-per-click budget!
Sign up using promo code SSBOLD151.


Simple marketing can become alive with BombBomb, which is a video email system used to create flyers for new listings, open houses and even monthly newsletters. You can add photos, information on properties and incorporate videos into these stunning and catching pieces which your clients may then view directly in their email. You can also track all of your sent messages to know if it was opened.
Sign up for a free trial and start building a video flyer with BombBomb.

MLS linked IVR system – is an effective and easy-to-use hot lead generation system. It takes your listing information, turns it into a real human voice and captures caller information for quick follow-up with potential buyers. Callers get the information they want and you are notified immediately by email and text message. It even has detailed reports tracking call traffic and advertising, so you know what methods are working best for you.
Sign up and use the following codes for a discount:
REV2900 Disc price $33 / month + $0 setup fee and no signs included
REV2949 Disc price $33 / month + $49 setup fee and 2 signs included

Corcoran is one of the most sought-after consulting and coaching systems in the real estate and mortgage industries.See for yourself by reading some testimonials from top Agents and Brokers across North America. Corcoran Consulting & Coaching specialize in helping you set up and implement efficient business systems, starting by first getting an intimate understanding of how you, your team, assistants and/or partners work and interact. Then, armed with this complete understanding, they fine-tune, streamline and supercharge your real estate business machine. Get ready for your best year ever. Take it to the next level with Corcoran Real Estate Consulting & Coaching.
eMerge is an online marketing program that allows you to create, automate, and send out content to your book of business on a consistent schedule, across all of your online channels. You can easily manage all of your contacts, as well as your current book of business, and see exactly how they are engaging with your content. eMerge provides a simple solution to streamline your online efforts, and allows you to stay front of mind with your current leads and past clients.With eMerge you can send unlimited emails, social posts and blog posts, as well as receive automated newsletters and social posts that are sent on a regular schedule for you to help you save time in your busy schedule. Be as hands on, or hands off, with your marketing as you desire, and enjoy all the complimentary coaching and support that you need to make your marketing stand out.
Sign up and get started using eMerge today!
My Real Estate Tools (MRT), is a low-cost tool for realtors – offering lead generation, contact management, one-click social media, automated marketing and much more. Sell your listings faster using free property websites, free agent and stealth websites, campaigns to announce your listings and several social media sites. Save time with a color coded calendar, over 3500 marketing pieces right at your fingertips, pre-made and customizable action plans and unlimited emails.
Sign up today and help your business get organized fast with MyRealEstateTools. In the coupon code field, be sure to enter code RevMRT.

Point2 along with Point2 Homes generates nearly 8 million page views/month, passong on thousands of free leads to Point2 Agent members. Point2 Agent is a comprehensive real estate business platform offering a complete internet sales, marketing and web analytics solution for real estate professionals. View the videos below for more information on select Point2 programs. Get your own Point2 account today!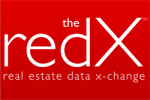 REVStaffing Special Promotion: NO SETUP FEE! ($149.99 SAVINGS!)
Real Estate Data  X-Change, Inc. and REVStaffing have partnered to provide you with prospecting tools to turn your expired listings into leads, helping you make more money in real estate! Real Estate Data X-Change, Inc. is a leading technology and service provider for real estate professionals. The REDX has designed powerful tools to help you manage your expired and FSBO leads. Focus your efforts on growing your business, not on researching for leads.REDX provides:
• Expired leads
• FSBO leads
• RolEDX lead manager
• Free live technical supportOnline resource centerReview the system requirements prior to subscribing to verify your computer is compatible.Once you have successfully completed the signup process, you will receive via email your welcome letter that contains your username and password and the RolEDX lead manager download instructions. Prices do not include taxes.There is an additional $149.99 setup fee for lead services and $99 setup fee for websites.
All accounts will be charged a one-time $10 processing fee.

ReadyChat is LIVE chat support for real estate websites. They're online 17 hours/day, 7 days/week including holidays! Have your website visitors greeted promptly with a personal message customized by you. Once a chat session is finished, all lead information will be emailed to you immediately. VIEW PRICING
RealBird is a great tool for all Realtors. A listing publisher blasts your listings out to syndicated websites such as Google Base, Trulia and Zillow, but offers much more! With Realbird, your listings will automatically show up on a map, which gives prospective clients the option to find you by searching through their town and/or state.

It also gives you the HTML coding for Facebook, Craigslist, Backpage, del.icio.us, and more – so you can get your listings out in the market!

Sign up for a free account and receive three (3) free listings! Once you have used those free listings, you must upgrade to a paid account. Just tell them REVStaffing sent you!

Real Estate Tomato is a Real Estate blogging network that teaches realtors
the art of blogging, and provides them with the tools to generate leads, incubate clients, build trust and develop knowledge. Sign up with the Real Estate Tomato® today and start blogging with your clients! Simply mention REVStaffing referred you!

Real Pro Systems provides a range of websites and Internet marketing systems for today's real estate professionals. Their solutions include complete website systems for individual agents such as RPS Silver, RPS Gold and RPS Platinum. Sign up today and mention REVStaffing!
Become more organized with Realty Juggler's unique and easy-to-use CRM tools.Track prospects, import contacts from Outlook, create and send drip mail campaigns, create a graphic letterhead for reports and emails, upload documents and join the Realty Juggler revolution. This is a great tool that you should try for your business.
Realty Juggler offers an app for your IPhone, Blackberry and
more so you can access this software while you're on-the go.
Sign up today for a free trial at Realty Juggler today.

Internet lead generation and management system for real estate professionals. TigerLead Solutions offers a highly predictable and efficient solution for generating, capturing, and managing home buyer leads.The potential of the system can only be fully appreciated by seeing it in action.
Call (888) 844-3744 or click here to gain access to client testimonial videos and our online demonstration.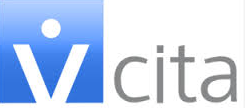 Reduce the back-and-forth communication and time spent on scheduling, coordination, reminders and billing. You have the ability to make your business available 24 hours day. You can also block out times where you are not available. Prompt new and returning clients to take action online: book consultations, schedule and pay for services, register for events and more.
Click Here to sign up today!