Do you want to build trust and influence on social media? Wondering how to tap into social proof? Let me tell you how.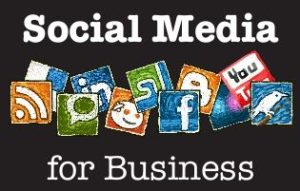 Incorporate Reviews in your Posts – We know people prefer visuals to text, which makes Instagram a great platform to showcase your reviews. This can absolutely translate to real estate. Next time you get a great review from a client, transform that text into an enticing image using a design tool like Canva and watch the impact on your Instagram presence.
Posting Reviews to Your Facebook Page – Facebook makes it easy to showcase customer reviews on your social media business page because the feature is already built in so we strongly advise this should be done. To activate it for your page go to your settings and select the 'Allow Visitors to Review The Page' option.
Why Social Proof is Important – Social proof is not a new concept. From a psychological perspective, we're naturally inclined to do what the majority is doing because we want to conform. The theory goes that the more other people are doing something, the more worthwhile we believe it to be.
This is why including social proof as part of your marketing can help you build trust. It will also influence with your target audience. Over 63% of consumers say they'll look up a brand on social media before making a purchase. It's largely important to build social proof across your social media channels.
Building social proof can take time, particularly in the real estate industry. But, with all of the features and actionable tactics available, it's never been more important to start including social proof in your social media marketing.
It's a competitive market out there so let REVStaffing get you ahead of the game. Start preparing now.
Call REVStaffing today at 855-738-7821 or visit our website at www.revstaffing.com.
If you would like to discuss any possibly need you may have and would like REVStaffing's assistance, click here to schedule an appointment.
*Some information in the article is credited to Social Media Examiner