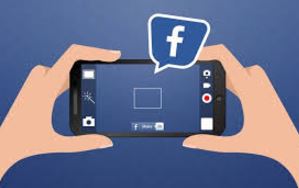 The show doesn't stop once you click Finish and Post in your Facebook Live broadcast. While your video post can reach far and wide on Facebook, you can push that reach even further after the video has wrapped up.
Upload Your Live Video to YouTube or Vimeo
Once you've downloaded your Facebook Live video, you can upload your video to other video hosting sites or channels to reach a wider audience. If you upload it to YouTube, you can even use YouTube's simple video editing tools to trim your video down to the moment(s) you want to keep and share. Don't forget to use YouTube's features to add a branded watermark, action cards, a description, and tags.
Share Your Live Video with Newsletter Subscribers
If your email newsletter could use a shot in the arm, add your Facebook Live video into your next issue.
Video and media consistently boost email marketing performance.
Personify Leadership shot partner interviews at an international conference and later used the Facebook Live videos to inform newsletter subscribers. The company was able to increase credibility by highlighting their key partnerships.
Embed Your Live Video in Your Website or Blog
To see the options to embed, edit, and even schedule an expiration date for your Facebook Live video, go back the Post Details pop-up window and click the Post tab.
Click on the Post tab.
After clicking the Post tab, click on the image of the video to access video options (including downloading the video file).
Then you'll click on Options so you can view the options for your video post. You can click Embed to copy the code to add an iFrame of the video to your website or blog.
To get an embed code for your Facebook Live video, follow these additional steps to grab an iFrame code for your website or blog.
Facebook Live videos offer excellent repurposing opportunities that you can quickly plug into other social media marketing channels. Live videos are ready and waiting to expand your reach and grow your audience even more.
Let REVStaffing help you to achieve your goals and increase your potential! Complete a complimentary needs analysis survey, send us an email, or call 855.REVS.VA1 today!
*Courtesy of www.socialmediaexaminer.com