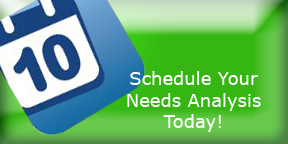 We offer our current and prospective clients a FREE, detailed Needs Analysis. We will analyze the areas of your business you indicate and provide you with a comprehensive report of how we may be of assistance. Simply click the REQUEST button and let us know the areas you would like for us to analyze.
All of our clients are provided with a FREE Basecamp Project (project management system). Using this Basecamp project, we can track tasks, appointments, photos, processes, messages, files and documents all relating to your account. This unique system gives us a leg up on our competition by providing you with superior tracking, transparency, communication capability and accountability.

Administrative Support

Our REVStaffing Professional Real Estate Virtual Assistants (PREVAs) are highly skilled with many systems.  We utilize all of the features to process your required tasks, efficiently and effectively.  We are a Top Producer 8i certified company and have many clients using this platform.  In addition, we work with the tools our clients subscribe to including e-Edge, Max Avenue, WiseAgent and many others.
Real Estate Tools

We are skilled with many real estate specific tools and programs including, but not limited to, Top Producer8i, Point2Agent, Proquest Technologies, Lead Generation System, The RedX, TigerLeads, QuantumMail.com, Number 1 Expert, Constant Contact, Realtor.com, ActiveRain, Advanced Access, Craigslist, Centralized Showing, Express Copy, Facebook, homefeedback,
iContact, Animoto, BombBomb, Realty Juggler, KW Intranet, e-Edge, MyRedTools, Leadstreet, LinkedIn, LoopNet, Postlets, PowerSites, RainMaker, Real Estate Tomato, Robo Forms, Buyer Aquire, SettlementRoom, Supra/KimWeb, Twitter, VLS Homes, VistaPrint, RealBird, Visual Tour, WiseAgent, Z57 and Websites.

Listing Syndication

Our team has expertise in the use of many sites and services allowing us to have your listings transmitted to all major portals on a regular basis, thereby giving your listings maximum exposure.  Some of the major real estate portals included are Trulia, Zillow, Real Bird,  Active Rain, Craigslist, Yahoo, Oodle, VLSHomes™, Postlets, Homes.com, and Realtor.com enhancement.

Copywriting

We provide copywriting for blogs, press releases, bios,website content and newsletters.  Our team has expertise in the use of Microsoft Word, Excel, Publisher and PowerPoint and many more specialty programs.  We continually upgrade our skills, participate in ongoing training on popular tools and review the newest tools available to our clients.  Please request information on our Advanced Social Media packages through our ASM&W division.

 
Basic Facebook Business Package 

Create custom badge for page
Set up a business page with photo, contact info, and your existing bio. After set up, we'll invite your friends to your new page
Include custom tabs
Custom Welcome page with link back to your website or blog
Meet Our Team if needed ( additional $36)
Realbird or Realtor.com widget if you have it
Market Snapshot widget
Custom HTML contact page-using jot forms
Set up blog RSS feed
Contact us for pricing

 

Blog Writing Services  – We will write and post two (2) blogs weekly

Set up a blogging schedule
Create a library of material – our VAs will create a library of 10 blogs for the client based on their focus areas and territory.

WordPress Blog

 Package

Builder Theme – Core One (1) year of access to REVS support and theme updates
Upload Billboard & Rotating Images plugin
Upload ContactBuddy plugin
Add free plugins
"widget logic" "simplyshowID" "Spectacu.la Page" "Sharethis" Optional: For blogs that use featured imagesadd "IGIT"
Related Posts plugin
Akismet – free spam blocker
Make sure client has Google accountadd Google XML sitemaps 3.2.4 plugin
Add Google site verification plugin
Client can pick one of the free child themes provided with builder to start
Lay out and create basic site with main navigation pages (estimate 8 hours)
Add future customized widgets (estimate 15 minutes per widget) 
Future customization on an as-needed basis ($36/hr)
Set categories for posts with client
Work with client to set SEO keywords
Create static page content and provide internal linking
Integration of 3rd party IDX Solution (must be compatible with WordPress)
Transaction Coordination / Management


REVS assists with managing your transactions from contract to close. We utilize tools provided by the client, usually Top Producer or e-Edge for transaction management. We assist with traditional sales,
REO sales & Short sales.

Standard Contract to Close: Fees are based on single-sided transactions.
Contact us for pricing structure.
REO Contract to Close:  Fees are based on sales price of property.
Contact us for pricing structure. Fifty percent of total fee due upfront and is non refundable.
SHORT SALES Contract to Close:   We invoice a flat fee for all Short Sales with a sales price
under $1 million. Contact us for pricing structure. Fifty percent of total fee due upfront, non refundable.Be assured, REVStaffing PREVAs can meet your real estate support needs in all areas
(except filing and errands)!

 

 REO/BPO
Lead Generation Support

REO Registration & Asset Manager follow up:

Registration to 15 banks for a flat fee of $200.00. We provide admin support to follow up with Asset Managers at our basic hourly rate.

LEAD GENERATION

Pulling of Expireds or FSBOs,
scrubbing, and
importing to your database.
We can make follow up calls to set appointments, too!

BPO SERVICE:

Flat Fee per BPO, PAID UPFRONT VIA PAYPAL before work will begin.  Agent provides data at this rate. Contact us for price.
Flat Fee per BPO when REVStaffing pulls the comp data.  Contact us for price.