I think we can all agree that managing your real estate expenses can be a daunting task and should be handled regularly to minimizing the time spent doing so.  So, let me ask | Are you managing this on a monthly basis or are you putting it off until tomorrow? 
With RevStaffing you will have a dedicated, experienced bookkeeper who knows the challenges of maintaining a solid and proven system. Your Real Estate Virtual Assistant understands how your real estate business should be run and will keep you organized.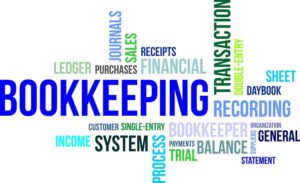 You could be so organized all you need to do is turn your end of year finances over to your CPA to prepare your taxes. Don't miss those appointments because you're so busy trying to keep up with your expenses.  Get hours back in your day – or even the month – by not having to spend time organizing your finances.
Give your accountant the best present – everything organized and ready to go at the end of the year or even send to them every month!
So what should you do?
Complete the Needs Analysis Survey
We will then schedule a call to discuss your business needs
Setup processes and plans on how to communicate with you and your CPA
Create the process of how to manage the monthly communication and year-end reporting
We continuously update you on your expenses and also track where your money goes as we have individually designed to meet your needs.
If you are ready to get started with RevStaffing, contact us today.
Or if you would rather schedule an appointment, simple click here to schedule an appointment to speak to us!