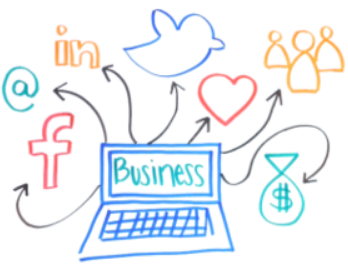 Before we can talk about generating leads on social media, let's define exactly what we mean when we talk about leads. Leads are simply potential customers who have expressed some interest in your real estate business and have provided contact information you can use to follow up with more information. You can then pass these leads directly to your VA or engage with them using a tailored content marketing program.
Generating Leads
Why is it important to think about how to generate leads on social media? Consider that 90 percent of decision-makers say they never respond to cold calls. On the other hand, 76 percent of buyers are ready to have a conversation on social media.
If you're not producing your sales team with a steady stream of potential new customers, you're doing your business a disservice. And you're doing yourself a disservice too. Because lead generation metrics are a key way to prove the value of your social marketing efforts. Perhaps the greatest benefit of lead generation using social media specifically is the ability to focus on highly qualified leads through advanced targeting. After all, marketing analysis shows that improving the quality of leads is the most significant goal for marketers, while simply increasing the quantity of leads comes in third. Recent studies show that 70% of leads are generated thru social media.
The benefits of using social media to generate quality leads will also lead to an increase in website traffic and brand awareness for your real estate business. If you need help with your social media marketing let REVStaffing help you to achieve your goals and increase your potential! Complete a complimentary needs analysis survey, send us an , or call 855.REVS.VA1 today!
*info courtesy of https://blog.hootsuite.com